About JW Cooks!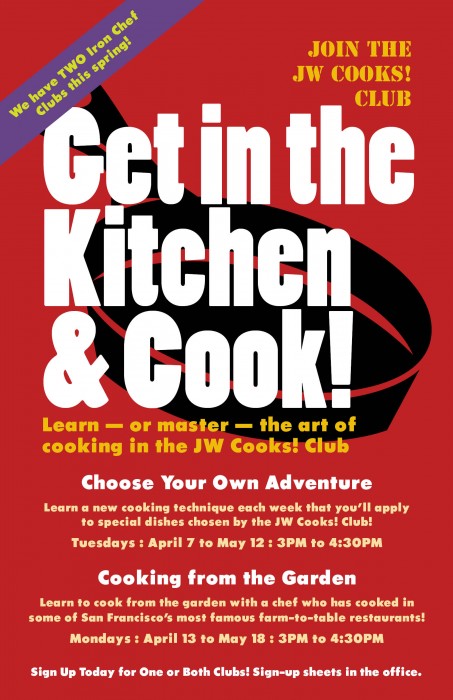 JW Cooks! is a seed-to-table food literacy program that builds upon the garden- and food-based literacy efforts in place at the four elementary schools at Princeton Public Schools.
In JW Cooks, students receive hands-on garden and cooking lessons, growing the food that they later cook and eat together.
The PSGC-sponsored classes are administered by Fran McManus, with assistance from Janet Gaudino, 8th-grade science teacher. Garden educator is Priscilla Hayes, who has been leading gardening and sustainability efforts since the 1990s, when she originated programs in the Robbinsville Township schools as part of her Recycling and Clean Communities work.
Chefs include Jen Carson of Lilipies, Dorothy Mullen of the Suppers Program, and Michelle Fuerst, who cooked at Chez Panisse, the restaurant of Alice Waters, who hails from Chatham, NJ.
Classes, at the moment, are after school, with two sessions per semester and are funded by a family foundation and by McCaffrey's Food Markets, but our goal is to have them folded into the schoolday as a modern-day version of Home Economics.
Classes are open to JW students and to Charter School students. For information, or to sign up, check at the JW office for an application.