About JW Cooks+Gardens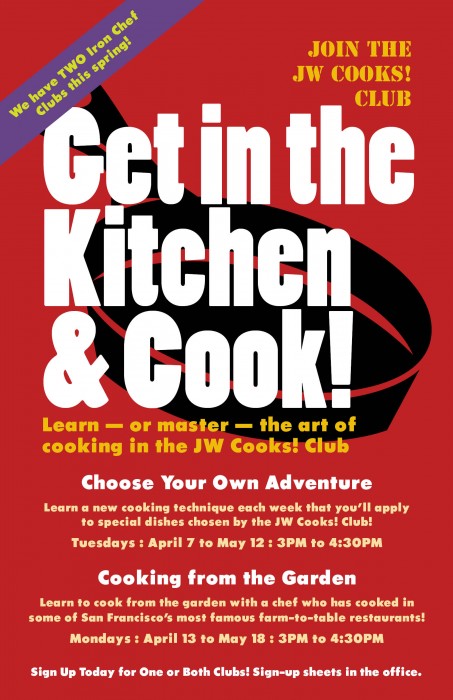 JW Cooks+Gardens is a seed-to-table food literacy program that builds upon the garden- and food-based literacy efforts in place at the four elementary schools at Princeton Public Schools.
In the program, students receive hands-on garden and cooking lessons, growing the food that they later cook and eat together.
The PSGC-sponsored classes are taught by Chef Michelle Fuerst and by Master Gardener Pricilla Hayes. They are administered by Priscilla, with oversight by Karla Cook, PSGC board member. Our instructors are joined by Janet Gaudino, 8th-grade science teacher.
Past chefs of the program include Jen Carson of Lilipies and Dorothy Mullen, founder of the Suppers Program.
The JWC+G program was inspiration for the middle school to return a food literacy program to the school day. Those EP classes began in 2016 and are taught by Nyrie Janho on Tuesdays and Thursdays.
This after-school program is funded by McCaffrey's Food Markets and Church & Dwight Employee Giving Fund.
Classes are open to JW students and to Charter School students. For information, or to sign up, check at the JW office for an application.